Cash 4 Car GmbH

- Approach

Urban-Loritz-Platz 3, 1070 Vienna

Cash 4 Car GmbH
Urban-Loritz-Platz 3
1070 Wien, Austria
---
Publicly available via:
U6 Burggasse/Stadthalle
U3 Westbahnhof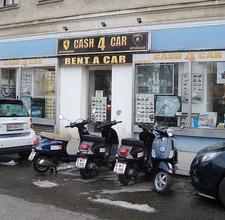 By using our interactive map from Google Maps, you can find easily and directly to us. Also, you have the possibility to use the Google route planner to find your way to us.
If you have any further questions about the directions, we will be happy to give you advice and practical help.
Directions
Urban-Loritz-Platz 3, Vienna